Christmas tree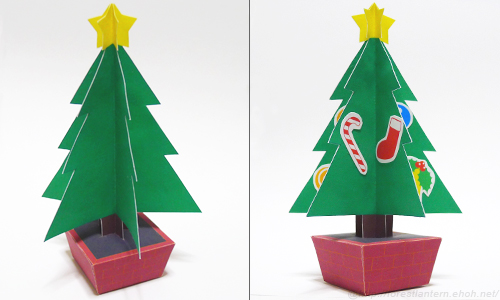 I made a deployment diagram of christmas tree . The deployment diagram can be downloaded for free.
How about making a christmas tree in the house during this cold season?
Please download the deployment diagram, and create while watching how to make.
Please be careful of injuries. Also, when young child create a paper craft, please make it with an adult.
When downloading with Android or iPhone, hold the download link and select save.
Please connect to a line with no traffic limit such as Wi-Fi before downloading because the capacity is large.
Depending on the environment, it may be necessary to install PDF viewer such as "Adobe Acrobat Reader(mobile app)".
Download deployment diagram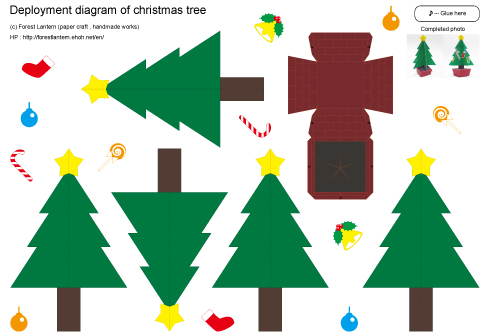 How to make
Please print the downloaded deployment diagram.
The printed side, becomes the front side.
Cut out each part, please cut carefully one by one.
It is easier to cut, decorative parts while leaving margins.
* It is not necessary to paste decorative parts. Or, please paste your own parts.

Please cut in the "* mark" part of flowerpot parts with a cutter knife.
When making with thick paper, please cut out to a narrow star shape.

Please mountain fold the flowerpot parts, and valley fold the fir tree parts.
Before fold, please use the back of the cutter knife and attach a crease. Then you can fold cleanly.

Please paste the back of the fir tree, half by half.
Put the finished fir tree parts into the "* mark" part of the flowerpot parts.
When you can not insert it, please adjust while widening the cuts.

With the fir tree parts plugged in, Please attach glue to the margin (♪ mark) of the flowerpot parts and paste.

After pasting decorative parts to the christmas tree, it is completion.